There are many ways to create a post on Instagram from the desktop. Although Instagram provides a lot of features for creators, Instagram doesn't allow to post pictures and videos from the desktop.
The one stop solution for this problem is using of third party websites and these websites also provide features like Post scheduling, Insight tracking and Editing an Instagram post from your desktop.
some of the websites that allow creators to post from desktop are :
Facebook Creator Studio
ryzely.com
buffer.com
Hootsuite.com
Semrush.com
What is Creator Studio?
Creator Studio is a platform that brings all the tools together where you can post, Manage, Measure the content of your Facebook and Instagram Pages. It is free and open-source for all users. A creator studio app is also available for free on Google Playstore.
Where to find Creator studio on Facebook?
There are two ways to find the Creator studio:
Go to your Facebook page >> click on Publishing Tools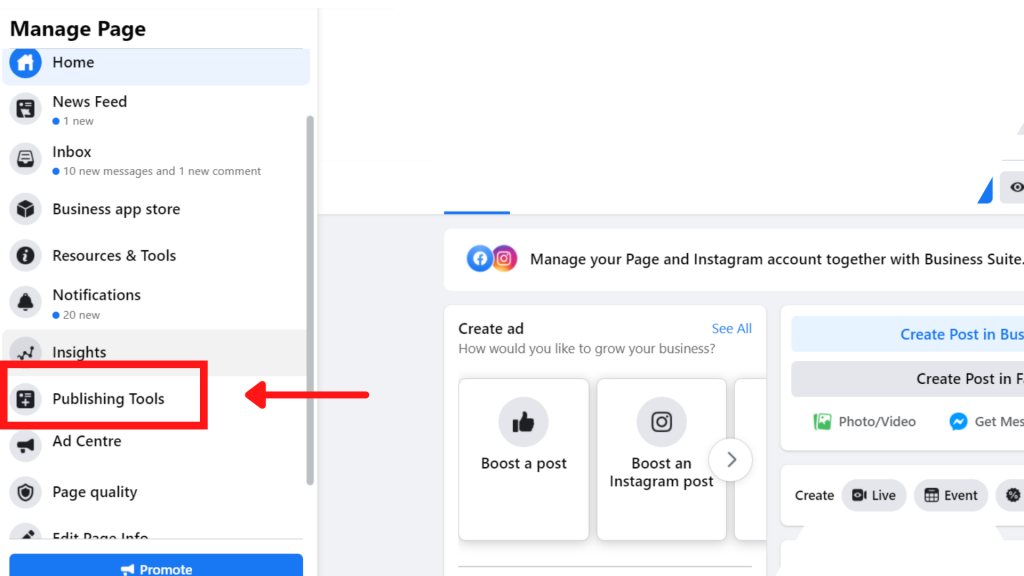 select "CREATOR STUDIO" in tools to open creator studio from Facebook.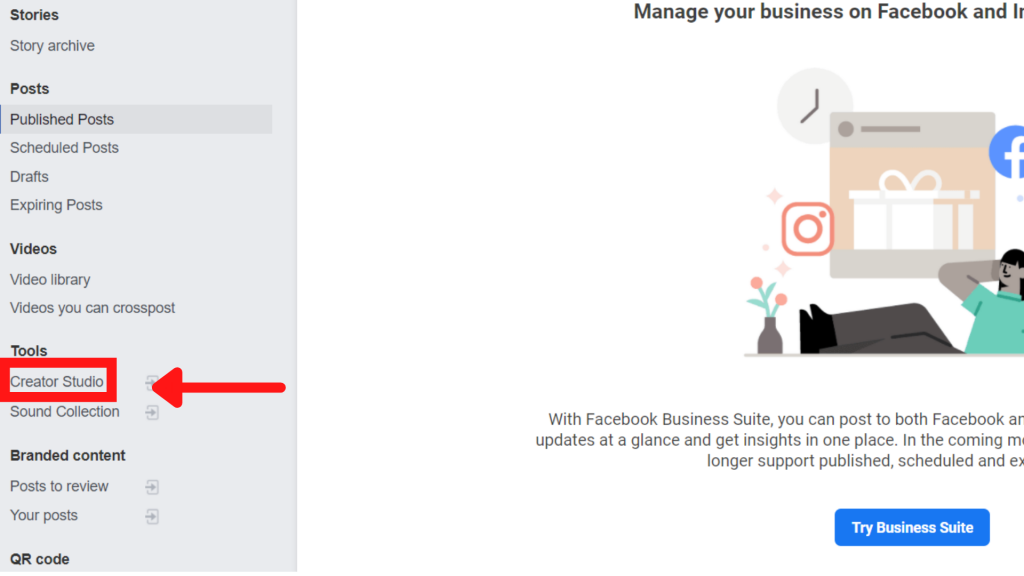 2. visit: Facebook.com/CreatorStudio
Creator Studio Dashboard
Click on the Instagram icon in the Topbar and Click on Create Post. Once you create the post publish it.
In this way, we can post on Instagram directly from your PC.